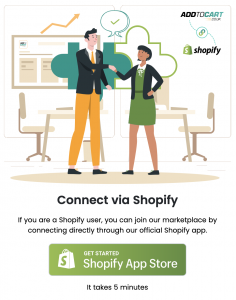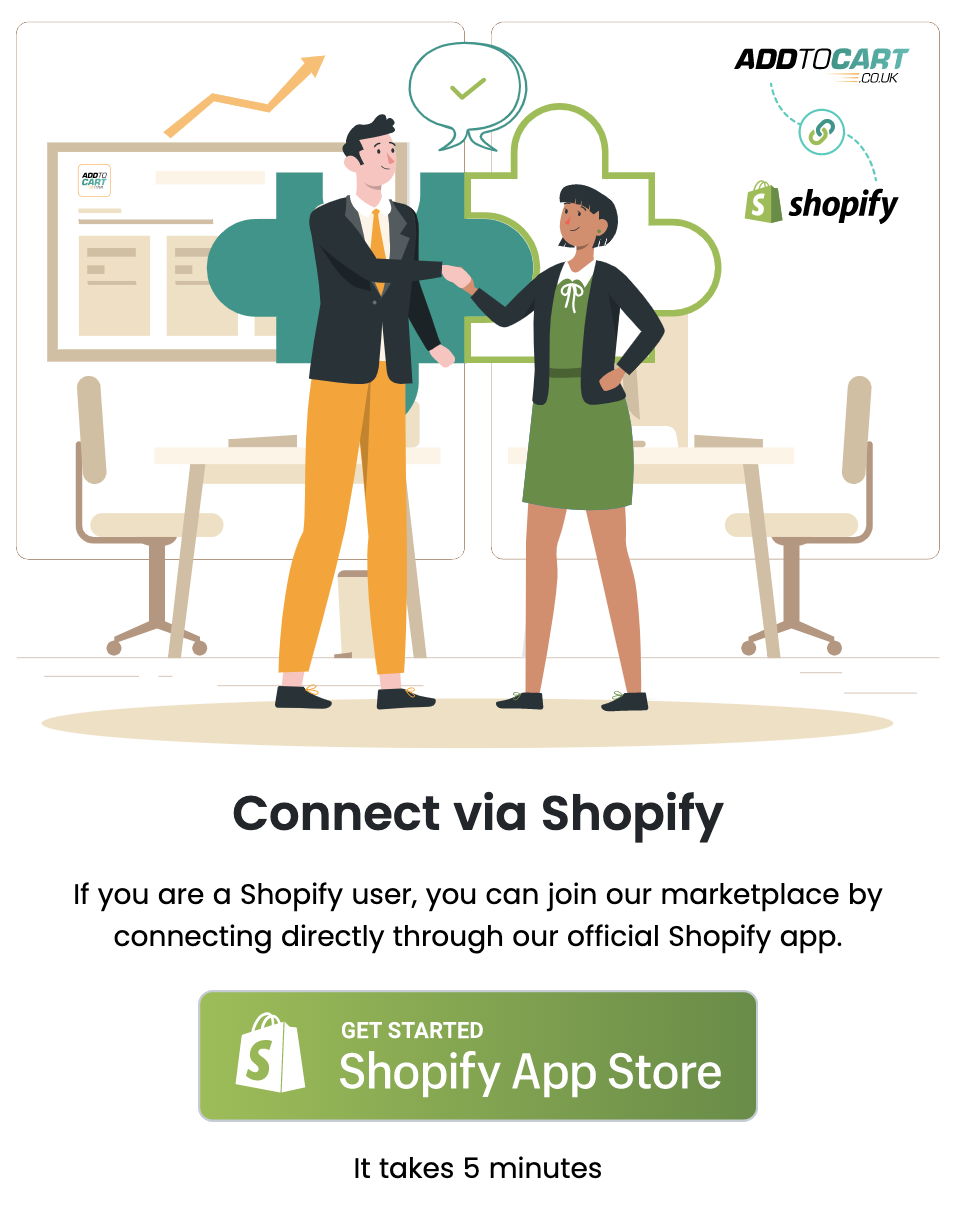 When it comes to e-commerce tools, Shopify is one of the big boys, powering more than 1 million businesses across as many as 175 countries. But while these ventures tend to cover a broad range of industries, most of them have one thing in common – using the platform's clever apps to organise, run and optimise their business.
According to market research, a staggering 87% of Shopify merchants use apps in the day-to-day running of their business. Which is why we're delighted to announce that the official Add to Cart sales channel app has been approved by Shopify. Now, merchants will be able to sign up to Add to Cart from the apps section of their Shopify system, making it even easier to integrate our services with their existing store.
As before, Shopify users signing up via the Add to Cart app will benefit from our expert SEO and marketing skills, leveraged to get their products in front of bigger audiences, improve visibility and drive sales.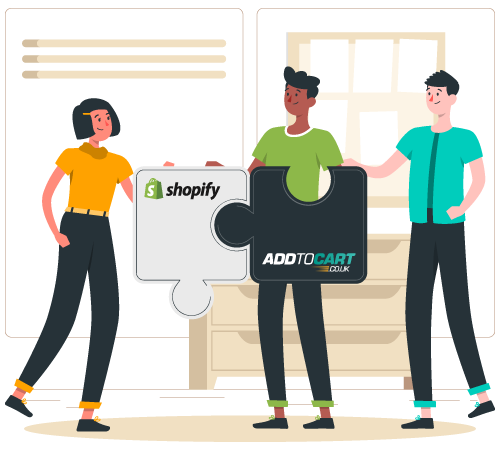 But unlike other marketplace apps, such as Amazon or eBay, the Add to Cart app is all about helping businesses to grow on their own terms. 
This means we operate with total transparency, sharing customer data and giving merchants everything they need to build up a loyal and lasting customer base that's dedicated to their brand. What's more, there are no expensive sign-up or subscription fees – just a low commission on any sales made via Add to Cart.
At the moment, there are Shopify apps aimed at every area of business, from apps to optimise conversions or set up payment plans to ones designed to help manage email marketing, customer service and more. But we believe that the Add to Cart app offers something truly unique – a chance for merchants to boost their business while learning the tools they need to grow.
Although still in the early stages of our launch, Add to Cart's innovative approach to e-commerce has proved a winning formula, with over 100 merchants and more than 80,000 products already available on the site. Based on feedback during this trial stage, we're confident that we're offering something that will really make a difference to small, independent businesses – particularly those struggling in the post-pandemic world. And with the launch of our new Shopify app, it's even easier for merchants everywhere to experience the benefits first-hand – in just a few simple clicks.