On the 13th October 2021, ecommerce platform Shopify will launch Commerce+, an online program of workshops and talks exploring the future of ecommerce. Whether you're just launching your first online store or looking to diversify your portfolio, it looks set to be an essential event with plenty of opportunities to join discussions with leaders in their fields.
The goal of Commerce+ is to bring some of the world's top brands together in one place to discuss where the world of e-commerce is heading – and how new and existing businesses can take advantage of bold new trends. Open to everyone around the world, the event covers a broad array of topics from how to influence and convert new customers to tips for expanding your business on a global scale.
So what exactly can you expect from Commerce+?
First, there will be a chance to listen to keynote speakers such as the music legend and Grammy award-winning Pharrell Williams. As a modern entrepreneur, he'll be sharing his thoughts on brand-building and commerce through the filter of his iconic skincare line Humanrace.

Also on the program is a talk from the people behind one of this year's smash-hit products: Ooni, the world's first portable pellet pizza oven. Covering word-of-mouth, product expansion and more, this event will teach you how to build hype around your product and create a market sensation. Meanwhile, the founder of Lounge Underwear will be speaking on how to create unique customer experiences for Generation Z customers.

And if that wasn't enough, the conference will also feature talks from people such as Jimmy Butler, who built coffee brand BIGFACE from the bottom up, and Ara Katz, the brains behind the probiotics start-up Seed. What's more, there will even be a chance to hear from those working behind the scenes at Shopify, including president Harley Finkelstein and  Jon Wexler, who controls the VIP Influencer program.

Although the live event is taking place online on October 13, it will be available to view after the event on an on-demand basis, with closed captioning in German, Chinese, Portuguese, Spanish, Italian and Japanese. Best of all, it's completely free to attend. All you need to do is visit the Shopify website and enter your details to gain access to the online streaming page.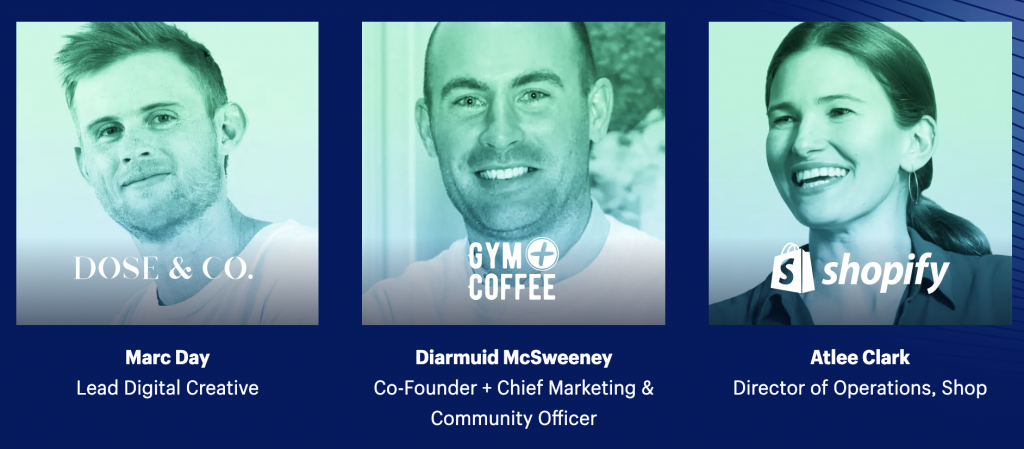 If you want to learn more about the role that ecommerce is set to play in our ever-evolving world, tune in to Commerce+ and hear it straight from the horse's mouth. To learn more about Commerce+ or to register visit https://commerceplus.shopify.com/
Related news: Shopify Unite 2021.