Who doesn't love the humble samosa? Fried or baked and brimming with perfectly spiced vegetables, these delicious treats, popular in South Asia, have become an ubiquitous product in stores and restaurants across the UK.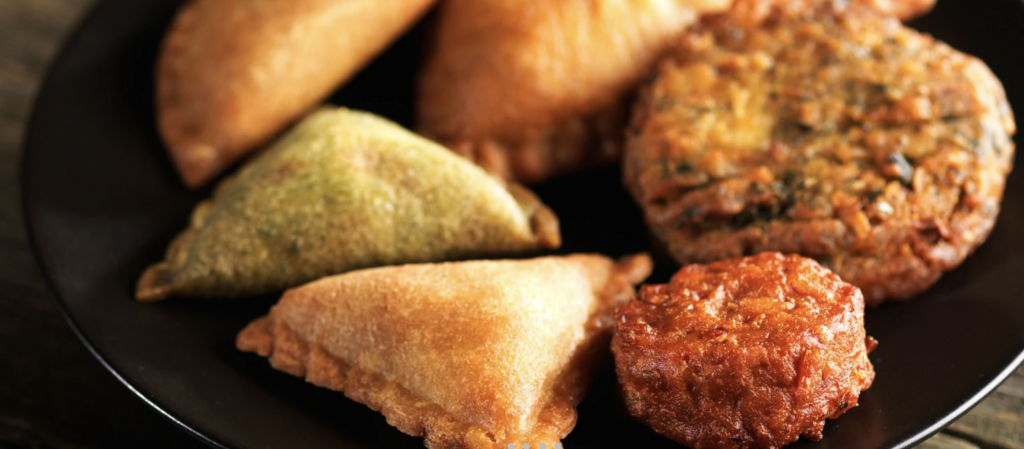 For the team behind SamosaCo, though, these moreish snacks have formed the foundations of a business that's gone from strength to strength over the years. Starting out in a small neighbourhood grocery store in Toronto, Canada, this family-run business soon realised that their home-made samosas were a smash hit. And before long, they were in demand across the city.
From Toronto, the SamosaCo family returned to the UK where they set up shop in Cardiff, continuing to supply delicious samosas to family, friends and dedicated customers. Over the past three decades, the business has grown to encompass a wide range of products inspired by South Asian flavours, including samosas and bhajis, sauces and chutneys, flavoured cheeses and more. Now, they even offer complete pre-prepared meal pots that make it easy to recreate classic Indian dishes such as Tarka Daal and Tikka Masala in the comfort of your own home.
Working to a high standard in their own dedicated factory based in Pontyclun (near Cardiff), the SamosaCo team are focused on using only the finest quality ingredients, creating products that are free from artificial flavourings, colourings and preservatives. What's more, many of their dishes are suitable for those with dietary requirements, including vegan and gluten-free. And even as their business continues to grow, they're reliant on old family recipes to give them that extra-special edge over their competitors.
With their focus on traditional, family-values and high-quality products, Samosaco is just the sort of independent business that we're delighted to welcome to Add to Cart. Now, you can order a wide range of delicious treats direct from the Cardiff-based gourmands, just by visiting their dedicated online store.