Setting up a Shopify store is just the first step on your e-commerce journey. While it's totally possible to develop and sustain an online business using just this one outlet, there are multiple platforms out there – and each one offers an opportunity to boost your online sales. On the downside, though, it can be difficult to keep track of orders and updates when you're operating multiple platforms at once.
Luckily, Shopify makes it really easy to manage your business across a number of different platforms by using the 'Sales Channels' section on their site. Once you've started your online store, you'll be able to browse all the different options available and expand your business in just a few clicks. But which ones should you choose? Here's our guide to the best sales channels for your business.
Add to Cart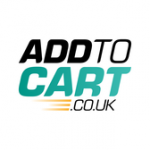 Yes, that's right – we're now an official Shopify sales channel as well. That means that you can easily integrate your existing Shopify online store with Add to Cart and start benefiting from a whole host of marketing campaigns including our expert SEO, Google Shopping campaigns, social media marketing and much more.. in just a few clicks. And because we don't charge any expensive subscription or sign-up fees, we're a great option for independent businesses working to a tight budget.
Install the Add to Cart Shopify App.
Facebook
Already got a strong presence on Facebook? Easily turn followers into customers by adding an integrated shop tab to your page. After all, research suggests that potential shoppers are far more likely to make a purchase if they don't need to navigate elsewhere to complete the sale. And it's not just Facebook pages that you can make work for your business, either. Shopify also boasts a Messenger plug-in that allows you to sell directly through one-to-one conversations with your prospective clients.
Pinterest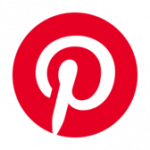 If your business has a strong visual element, you're probably already au fait with Pinterest – but did you know that you can use it to drive sales as well? With Shopify's Pinterest plug-in, you can create what's known as 'buyable pins' – essentially a buy-it-now button that you can add to your account.
Amazon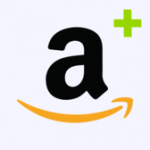 Although more and more small businesses are trying to forge their own paths outside of big companies such as Amazon, for the time being it remains a great way to get your products seen. With Shopify's Amazon integration, you can sync your products in minutes, making it simple to manage listings and orders through the retail giant.
Handshake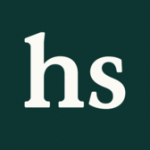 On the other end of the scale is Handshake – a marketplace that connects you with retailers looking for wholesale opportunities. Only available to eligible Shopify stores, this function is ideal for anyone looking to expand their business beyond traditional, customer-focused sales.
Buy button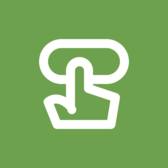 In fact, you can now create a simple buy-it-now button for use anywhere online, such as personal websites and blogs. If you've got a strong following on your WordPress or Squarespace site, this is a great way to drive traffic straight to your Shopify store.